NOW AVAILABLE IN PRINT OR E-BOOK FORMAT!

Welcome! If you're looking to diet only 2 days a week, lose weight, and eat well at the same time, you've come to the right place. This 256-page cookbook features tempting, easy, mostly everyday American recipes, geared for those following the 2 Day a Week Diet (also called the 5-2 Diet or the Fast Diet). Every recipe has 200 or fewer calories, making it easy to mix and match dishes to fit comfortably into a 500- or 600-calorie diet-day budget.


Cookbook Features:


> 75 quick and easy recipes. 50 beautiful photographs. Clear, simple-to-follow instructions.


> Helpful recipe introductions. Fat cutting techniques. Time-saving cooking methods.


> Recipes that can be made ahead or frozen. Emphasis on everyday ingredients.


> Nutritional analysis for each recipe. Cooking and shopping tips. Sample menus.

> Diet-day strategies for planning meals and snacks. > All with gluten-free options

.

About the Authors

Authors Nancy Baggett and Ruth Glick are experts at creating healthful, calorie-wise recipes that have loads of taste appeal, so you really will be able to eat well while you lose unwanted pounds.






Buy Kindle E-book at Amazon.com
Buy Discounted & Autographed Paperback here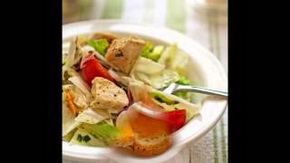 Check out the book's recipes in this YouTube video.
See our April Fools Day video spoof of a cooking show.